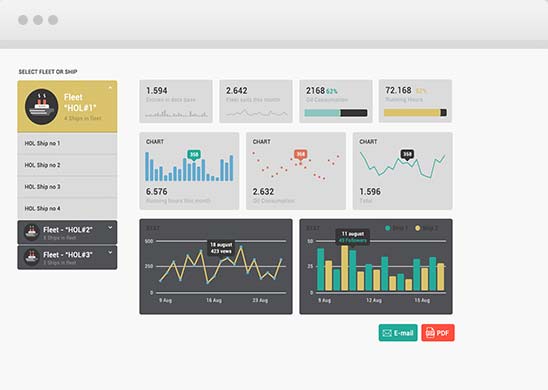 HOL Ship Service
HOL Ship Service is a Norwegian company that offers high-quality marine solutions and services, such as equipment supplying, on-site supervision, port & sea services, fuel savings app, engine troubleshooting, etc. Fuel efficiency has become a key differentiator for shipping companies as the fuel bill often make up more than half of the total cost of operation. There are two main drivers for improving efficiency; changing the design of the vessel, and reducing efficiency losses by improving operation.
HOL Ship Service offer both alternatives, for the design and operation.
Operation savings will not increase the cost for the shipping companies.
HOL Ship Service can assist to reduce the fuel cost with 5-15%, without any extra workload or cost. We will evaluate the fleet by:
Ship performance
Main & aux. engine performance
Bunker management
Voyage performance
During this evaluation, HOL Ship Service will issue Bunker reports to document the performance of the fleet and find areas for improvement (savings).
The Fuel Savings program can support owners, chartering, operation or technical management to improve overview and follow up fuel consumption. This is the tool needed for easy and fast follow up and will create motivation for improvement. No extra workload. Full overview of fleet and can be used as daily report, bunker report, engine technical performance report – included lube oil consumption. Cover all needed reports according to the MVR requirement (01.01.2018)
About
Our Goal is to support the maritime industry.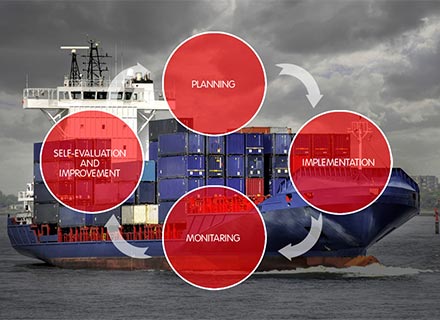 HOL Ship Service act as owners' partner and will support your fleet to deliver according to best practice. We can assist owners' to plan activities in a cost and time efficient way. All planned activities will be implemented and monitored to receive the best service results with regards to reducing time for service and the need of spear parts.
HOL Ship Service offer following services;





 	
New building project

 	
Planned Maintenance

 	
Management cost savings

 	
Port/sea service – including Dry-Dock project

 	
Ballast water treatment system

 	
Engine troubleshooting






Delivering high quality services according to our customers' demands is of high importance for us and we offer a 24/7 service to ensure control and involvement during the whole process.
To ensure our continuous improvement and high quality service, an evaluation will be carried out after each service delivered to find areas for improvement. In this way, HOL Ship Service will always work towards improving our delivery of service and parts.
CONTACT US
Please contact us for evaluation of your service need. Any type of challenges and services required can be supported by HOL Ship Service AS.